A clutch not disengaging problem : has anyone got any suggestions?
The corsa has been to a Vauxhall garage in SE London, 4 times over 11 months, and they still haven't fixed it.
The clutch pedal drops an inch or two at its highest point over a journey (maybe within minutes), and fully depressing the clutch pedal will not disengage the clutch (i.e. you can't get it out/ or into gear without graunching: the transmission is loaded up). If you put your toes under the pedal and pull it up to the top of the travel, its fine : for a while, till it starts descending again.
This feels like a hydraulic problem to me, with air in the system.
1.The garage started with bleeding the hydraulics.
That solved nothing.
2.Next visit : "We'll change your clutch - it's worn out". (I wasn't involved then - before I was with my girlfriend). Unsurprisingly that had no effect. The clutch WAS NOT SLIPPING.
still faulty.
3.They bled it again.
Still faulty.
4.They then changed the master cylinder, and bled the hydraulics again.
Still faulty.
So far, they don't seem to believe in diagnostic procedures, in that they haven't actually identified a faulty component : just randomly changing bits. I wonder if there is a seal somewhere in the system that is letting by, that may be "notorious" for causing this problem ?
I don't feel they should be let off the hook, as they've charged a lot of money for solving a problem, and so far haven't.
If you wonder what I'm talking about, although there's a few mistakes in the voice over (the video was made in a hurry), none the less it is obvious what is happening to the pedal :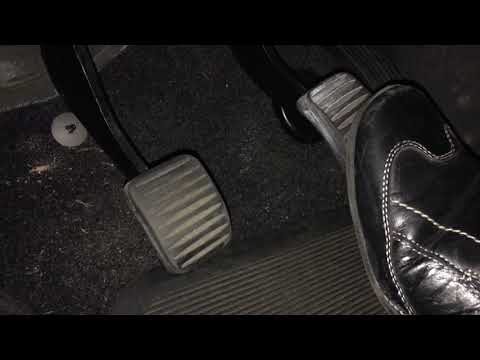 Any ideas ... ?
How do we fault find the problem ?
Thanks hive mind !
Jonny