Hello there.
Recently purchases this off Dave on the 27th June 2014.
If you want to see the previous work he has done over the last 2-3 years check it out here:
Welcome to TheCorsa.co.uk Forum - TheCorsa.co.uk Forums
Current mods:
Mods include:
- 8k HID Healights
- Drift Deep Dish Steering Wheel (Black/Brushed Ally)
- Japspeed De-Cat Stainless System
- K&N High Flow Cone Filter w/Cold Feed
- De-Restricted Inlet
- Uprated gear link bearings
- Gear link short shifter
- Uprated Exedy Clutch Kit
- Uprated Silicone HT Leads
- Iridium Spark Plugs
- 27SMD LED Sidelights & Indicators
- Full red LED converted dash clocks
- Flocked dash/center console/gear surround
- Sony Headunit
- Alpine Speakers front and rear
- 10" Sub in Custom fitting enclosure behind passenger seat
- Toad Ai606 Cat1 Alarm with Microwave sensors.
- 2 Brand new Front calipers
- Full set of Aeroquip braided lines
- EBC Turbo Drilled/Grooved Front 276mm Discs
- EBC Greenstuff Front Pads
- BremBrake caliper slide pins, caliper bolts and grease
Probably missed a lot out, I'm sure Dave can correct me if anything is wrong. Basically copied it from his project thread.
Plans?
- Spray wheels any colour but pink
- Remove stickers (sorry Dave)
- fix rear calliper issue, probably buy two new ones.
- Rear braided brake lines
- Blue anodised wheel nuts
- Dark blue callipers?
- sort out small rusting issue on rear sills
- Radar detector rear view mirror (someone give me a link to a good one please
)
- Space the wheels out a bit on the standard alloys (for now)
- one day, set of Rota's, not sure which yet but something cool
and finally... when the engine decides to die I'll likely drop a turbo lump in it (once my insurance drops as well)
It's so nice to drive, and the noise is epic. Oh yeah.. here is a video of me driving it!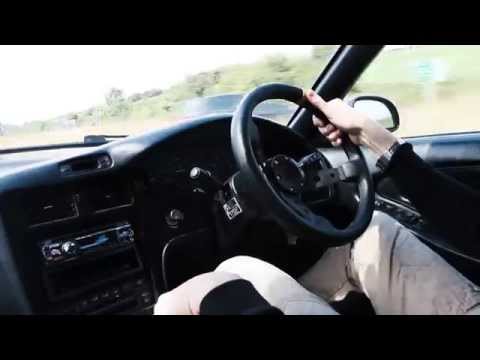 Some pictures after I got it, including the most important change of all....
]
"]Photobucket
]
"]Photobucket
Rover Gunmetal Grey looks AWESOME if I do say so myself.
]
"]Photobucket
]
"]Photobucket
]
"]Photobucket
]
"]Photobucket
]
"]Photobucket
]
"]Photobucket
Currently trying to sort out some track time at various tracks including Brands hatch and Lydden hill so this should be the beginning of a lot of fun!
Turn's so many heads already :roll eyes: not that it's unnoticeable or anything..